Bitcoin Price Prediction for Today, January 16: BTC Price Holds above $21K as the Current Uptrend Remains Stationary
Bitcoin Trades in a Tight Range as the Current Uptrend Remains Stationary – January 16, 2022
BTC/USD has been trading below the $21,000 resistance area for the last 48 hours as the current uptrend remains stationary. If buyers manage to keep the price above the $21,000 resistance and the bullish momentum is maintained, the current uptrend will resume. As of this writing, the price of one Bitcoin is $21,191.
Bitcoin Price Statistics Data:
•Bitcoin price now – $21,191.37
•Bitcoin market cap – $408,159,806,317
•Bitcoin circulating supply – 19,263,625 BTC
•Bitcoin total supply – $444,935,300,772
•Bitcoin Coinmarketcap ranking – # 1
Resistance Levels: $50,000, $55, 000, $60,000
Support Levels: $25,000, $20,000, $15,000
Following a minor retracement, Bitcoin is trading in the bullish trend zone. The market for Bitcoin has become overbought as a result of the recent sharp rally. The biggest cryptocurrency is currently retesting the $21,470 historical price level of November 5. The resistance zone has kept the current uptrend stationary. If the resistance level of $21,470 is broken, Bitcoin will resume its current uptrend. The price of the cryptocurrency will keep rising, reaching peaks of $22,794 and $25,068. In contrast, if the resistance zone rejects Bitcoin, it will fall above the $18,391 breakout level. However, Bitcoin will resume a range-bound move between $18,000 and $21,000 if it finds support above the breakout level.
Bitcoin Surpasses $18,000, Capping an Eight-Day Winning Streak
Bitcoin's price has risen for the eighth consecutive day, and it has surpassed $18,000 for the first time since mid-December. Since July 2021, at the height of the COVID-19 pandemic, the cryptocurrency hadn't experienced a winning streak this long. The BTC price has risen by nearly 8% in the last seven days, with a 4.1% increase occurring in the last 24 hours as of this writing.
Meanwhile, the largest cryptocurrency is retracing slightly as the current uptrend remains stationary. BTC is currently trading between $20,700 and $21,400. The cryptocurrency has three times retested the resistance zone to resume a new uptrend. Meanwhile, the price of Bitcoin is at level 88 of the Relative Strength Index for period 14. If sellers emerge in an overbought market, the cryptocurrency will fall.
Nevertheless, despite Bitcoin's minor retracement, the bullish momentum has continued. If the following obstacle is cleared, the largest cryptocurrency will increase even more. The recent rally in Bitcoin has inspired rallies in other coins. The MEMAG token is another coin that exists in the meantime. The Play-to-Earn guild with the fastest growth this year is Meta Masters Guild (MEMAG). It is likely to outperform all other Web3 mobile gaming guilds. It is feasible to create intriguing and entertaining video games that utilize NFTs. Members of the community are rewarded for their investments and speculation there. During the MEMAG presale, almost $500,000 has already been raised.
Related
• Meta Masters Guild – The Fastest Growing Play-to-Earn Guild of 2023
• How to buy MEMAG
Meta Masters Guild – Play and Earn Crypto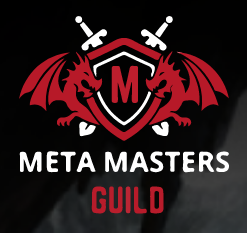 Innovative P2E NFT Games Library Launching in 2023
Free to Play – No Barrier to Entry
Putting the Fun Back Into Blockchain Games
Rewards, Staking, In-Game NFTs
Real-World Community of Gamers & Traders
Round One of Token Sale Live Now – memag.io